Pradnya Mangala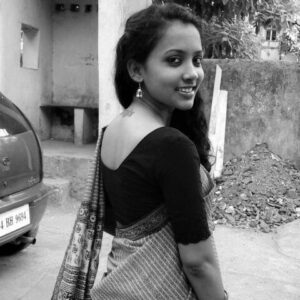 One of my cousins is a terrific dancer. She would pick up Bollywood songs and dances by watching it just once or twice on the television. From a young age, my cousin wanted to get formal training in dance. But my aunt (her mother) never encouraged her desire to dance. However, she did secretly appreciate her daughter's exceptional dancing talent. I always wondered why my cousin was not allowed to learn dancing when my brahmin/savarna classmates took Bharatnatyam and Kathak dance classes and their dancing skills were applauded by their parents and everyone around them. Now, for many who have the privilege to be oblivious about hereditary caste occupations, my aunt might be easily caricatured as someone who suppressed her daughters desire to learn an art form or someone who failed to nurture her talent. But little do these people know that my aunt's consciousness about her caste and class location did not allow her to see dance merely as a form of art and human expression. Rather, for her, dance represented caste occupation which was exclusively for lower caste women. She wanted to protect her daughter from any remote association with her caste and the stigmatization that comes with it. Like any other Ambedkarite family, in mine too, the emphasis and encouragement was always towards education because Phule- Ambedkar had said that education is key to our liberation.
Shailaja Paik (2017) argues that in Maharashtra, the Tamasha dancers represent the lowest ladder of sex and sexuality, their sexuality is depicted as "deviant" because unlike the upper caste elite women, the lower castes Tamasha women had flexible relationships and were not sexually monogamous. During the colonial times, the ruling class which was driven by social, sexual and cultural anxiety dealt with the "women question", rooting it firmly in the caste structure. This they did by constructing the binary of 'moral' and 'respectable' Indian women who is a 'good wife' and other being a 'bad prostitute'.  To quote Paik, 'uppercaste women and men resignified the "loose" morality of Dalit women to amplify their own upper-caste morality and caste power'.Thus, she emphasizes that caste and cultural ideology has not only disciplined division of labor and laborers as Ambedkar has argued but also of sexual labor.
This story becomes important because it shows how caste works, and how it restricts mobility. How it creates a cruel trap that cages you, that does not allow the individuals to do basic humane things. My cousin's frustration is something that any marginalized community member faces due to their caste, race, class and gender. For her, dance remains an unexplored career opportunity which other Brahmin/Savarna girls get easy access to without bearing any caste burden. Dance which otherwise should have only be seen as a form of art, expression, desire, joy gets heavily loaded with association of caste, gender, sexuality.  Babasaheb Ambedkar realized how caste works as a barrier in every aspect of one's life and obstructs individuals from reaching their full human potential; that is why he must have said "Cultivation of mind should be the ultimate aim of human existence."
~
References:
Paik Shailaja. Mangala Bansode and the Social Life of Tamasha: Caste, Sexuality, and Discrimination in Modern Maharashtra. Project Muse, vol. 40, no. 1, 2017, pp. 170-198
 ~~~
Pradnya Mangala is currently a PhD student at University of Arizona. Her research interests are in human-environment relationship.