Ruia Prasad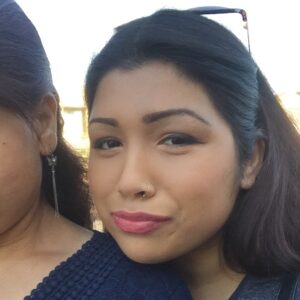 I think my first introduction to Babasaheb Ambedkar came from my father's ramblings on long drives back from my mother's night classes. Undoubtedly I had none of the patience a 10-year-old could afford to have for old men trapped in history books and the monologues of equally old fathers! But it was interesting to see my father actually enjoy talking about something for once, even if he knew his audience had no clue what he was saying. Times were really tough for us financially, even if we were the only ones of our numerous relatives to cross over from the Indian village to the cities of "Amreeka". But I always felt, and also knew, inherently that we were different from all the other Indian people I grew up with. Specifically, the ones I knew to be Hindu. But caste or jati were not words in my life at that time. The only word I could use to delineate my own experiences from my friends, neighbours, and classmates was "class". Of course, it was not enough. It didn't explain our social differences, the hesitance of my parents to engage in spaces supposedly meant for all of the Indian diaspora, and why that translated into my own long-standing feelings about not really fitting in.
My first introduction to caste was actually a 9th-grade world history class in high school! Around this time we had moved from New York to Arizona, a state on the southwest borders of the United States, because my mother had gotten a well-paying job here (those endless drives to her night classes indeed paid off). The Indian (i.e. savarna Hindu) community here was much more compact and also of a different migration wave of young professionals in white-collar jobs. Their children were my peers at school—ambitious, wildly competitive, but hyper-aware of their identities. Everyone knew each other on the principle that they had been attending the same garba parties and poojas since they were born. It makes sense then too that their parents would make sure they knew what their caste was. When our world history teacher blithely asked if anyone knew their castes, the answers were confident and proud rings of Brahmins, Rajputs, etc. I was confused to find myself without an answer. Not even my surname could give me a clue.
The day I asked my parents what our caste was definitely changed my life, but it also gave me a closure that I had needed in order to understand my identity as an Indian-American with a Hindu name but a religiously ambivalent upbringing. Why did we never thump our chests in salute to the looming figure of someone's Bharat Mata in those gaudy displays of patriotism on India Day parades and yet, at the same time, revere the Indian constitution? It also brought me closer to my family, to understand them as individuals who struggled so hard to leave a cycle of poverty and social marginalization behind. To know that we are Chamars was one thing, but to hear my parents call themselves Dalits was another.
The education, morals, and values that Babasaheb Ambedkar gave them are what they have also passed down to me. The Ambedkarite philosophy they were reading and participating in through college is what empowered them, and indeed, continues to empower them. I'm grateful for Babasaheb and his words that have given my parents and my family the strength to fight against caste bigotry. Just as they did, I started reading his work when I started college and they remain as a relevant as ever. He also opened the world of Dalit discourse online for me, through places like Round Table India and Savari where I could see how other amazing people have also been inspired by Babasaheb's words and his fight. My experiences as a Dalit woman in the diaspora is very different, and indeed more privileged, but I've found the most nurturing spaces for my own self-growth to be the ones founded on Ambedkarite philosophy rather than those so-called "caste-blind" communities that consider the experiences of savarna Hindu Indian-Americans to be universal.
Especially on Savari, I'm so grateful to have been able to read the thoughts of so many amazing Dalit women in all walks of life. You are all an inspiration and I feel like I've grown with you these past four years.
~
Ruia Prasad is an undergraduate student majoring in biology and South Asia studies and is interested in the history of medicine in India, caste and gender in the framework of reproductive health, and critical medical anthropology. 
~~~
This is the seventh essay in our 'What Babasaheb Ambedkar Means to Me' series.