Maya Pramod
This article first appeared here in Utharakalam, and has been translated by Sruthi Herbert.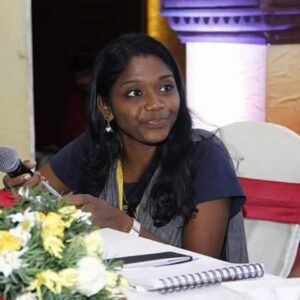 A new generation of people from the marginalized sections of Indian society have entered educational institutions, surmounting their material poverty and backwardness. At this stage, the most difficult problem that they encounter in these institutes are the constant questions about caste and 'reservation'. 'Ragging' is the name that the society has given to this assault and humiliation. Ragging could come from other students, from the society, or from teachers themselves. Or it could even be from the centres of higher learning, the Central universities. The death of Rohith Vemula, a student of the Hyderabad Central University, does not fade easily from our memory. As an example of similar experiences from teachers, we have before us, the much-discussed case of Deepa, a research student in the department of Nanoscience of Mahatma Gandhi University, Kerala. What has to be noted is that due to the academic restructuring in the same university, the SC/OBC students there are also facing another kind of injustice – the scholarship amount that is due to them for pursuing research has been withheld for well over two years. (Students in other universities that had followed the same kind of restructuring and have followed the UGC norms are receiving their fellowships on time.) By withholding from them, the scholarship amount that is their due, this university is effectively ensuring a 'social death' of a bunch of intelligent students. This kind of denial of justice should also be included by the respected UGC and other authorities under the remit of 'ragging'. Because, in the current social context in India, Dalit-subaltern students bear the burden of this 'social death' throughout their school and higher education institutes. Their rightful entitlements in every stage of education is seen as handouts through 'reservation', taken from Savarna wealth.
Harassment from their fellow students are often derisive. This kind of behaviour breaks them both physically and mentally. Ashwati is a victim of this behaviour. She is someone who has also been led to the social silencing that has been mentioned earlier.
Who is Ashwati? She is daughter of a Dalit woman, an ordinary mother, whose extraordinary determination drove her to work hard and overcome adversities to enable her daughter to pursue higher education. Last December, having taken an educational loan of 3 Lakh Rupees, she sent her daughter whom she had brought up as a single mother, to study B.Sc. Nursing in Al-Qamar Nursing college in Gulbarga. What awaited Ashwati there was very cruel ragging. For six months after joining, she was subjected to violence and humiliation by senior Malayali students. This included being made to wash their clothes, do their work, not being allowed to take dinner from hostel, and not allowing her to make phone calls to her home. Casteist and racial abuses were hurled at her. The last day of that humiliation was on May 9, 2016. Ashwati who was cooking her dinner was called into their room by senior students Athira and Lakshmi. She was told that she cannot be allowed to go home, and if she wanted to go, she had to leave the next day and not come back ever. More abuses were hurled at her, and she was asked to strip and dance by these Malayali women. When Ashwati refused, the taunts turned to "You are dark, aren't you from a lower-caste? Isn't your mother also dark? That's why your father left her." At the end of these abuse, she was asked to clean the toilet by Athira, Shilpa, Lakshmi and others, and when she refused, toilet-cleaning liquid was forcefully poured into her mouth. Other senior students who heard the sound of her gasping for breath, and rolling on the floor rushed into the room and tried to make her vomit the liquid, and admitted her to a private hospital the next day.  According to the report in the hospital, Ashwati's throat until her oesophagus had been burnt and had stuck together. To swallow food normally would take her at least six more months.  She spent four days in the intensive care unit, and another day in casualty unit. When the students who ragged her got to know that her case had been referred to the police, against the advice of the doctor, they forcefully got her discharged from the hospital. Even though the police came to take her statement, they were turned away by senior students on some pretext.
Two days after being discharged, she was sent home with a friend. Her friends informed her relatives and she was admitted to a private hospital in Edappal. From there she was shifted to Government Medical College, Calicut. Her case was registered by the police at the Calicut Medical College and was sent to Gulbarga police station. Meanwhile, the college authorities put out a notice saying that Ashwati had tried to commit suicide. Here, we have to ask, if Ashwati had indeed tried to commit suicide, why did the college authorities not inform her mother? Why did they forcefully get her discharged from the hospital there and send her home?
When social media and news channels took up this issue and started discussing it, Rajiv Gandhi University to which Al-Qamar college is affiliated constituted a two-member enquiry committee. However, the cruellest fact is that the committee did not take any statement from Ashwati who was the victim of ragging. Their report said that ragging did not take place in the college. They also went further and staged a drama by making another student call a press meet. Who are they trying to convince and who are they trying to save with this move? What we have to understand here is this: when the victim is Dalit, society turns its face the other way. Or, they adopt an indifferent attitude. Although the suspects have been arrested, whether Ashwati will get justice or not is something we have to wait and watch.
Those who commit such crimes are exploiting the caste identity of the victim rather than their deprived circumstances. We have to realize that the representation of Savarna people in educational institutes, the society, and in government bodies have been well-established.  We need to respond to these decadent institutionalised structures that are forced upon us by the government and educational systems, beyond the Dalit/non-Dalit distinctions that are propagated.
Under the discriminatory Brahminic domination, savarnas had allotted specific kinds of work to different castes in the caste hierarchy. When a new generation of Dalit students dismantle these structures, overcome the backwardness of their material circumstances, and build their language abilities and creative skills, they are faced with this gross violation of justice. 'Justice' is a word with a deep meaning. Justice in a society has to be equal in its dispensation. But here, justice and law are not equally dispensed. To ensure the implementation of justice, we have to account for the historical facts of a society. Because, the original inhabitants of this region – Dalits and Adivasis – became slaves, and those who came here became owners.  The caste system is an evil phenomenon created by these newer entrants. Max Weber, in his book 'Religion of India' says that religious, and economic factors played a role in the evolution of the caste system.
Whatever it is, such a complicated system has not taken roots anywhere else. The main reason for the violence called ragging is the fear of the savarna society, a response to the academic rise of Dalit students. Such incidents occur irrespective of gender. If the proportion of Dalits in higher education in the 1960s was only 5% of their population, now it has risen to about 60%. In states like Kerala, women are far ahead in their qualifications. Even so, women are the victims of injustice inside and outside campuses. Particularly Dalit women. The high horse that the elite savarna women ride is almost always by taking advantage of the vulnerability of those who come from deprived circumstances. Therefore, we need strong laws to prevent such atrocities, even if they are committed by students. Awareness classes against caste-discrimination and denial of justice, education of Dalit, Adivasi and other disadvantaged people, and the regular examination of implementation of these should be ensured by the government. Through this, the participation and rights of Dalit students have to be secured. Only through this can we mould a thinking, intelligent society.
~~~
Maya Pramod is a PhD Student at Christ College, Thrissur and writes about caste and Dalit issues.