Shewli Hira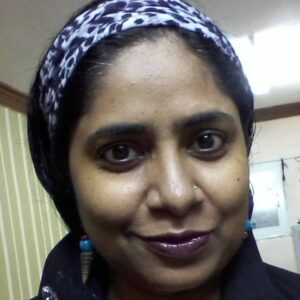 Anecdotes from well-to-do dalit homes do not match with the experiences in well-to-do uppercaste homes as our households were not ruled by manusmriti principles. Thanks to Dr C.S. Mead, the Christian missionary and Harichand-Guruchand Thakurs, the propounders of Matua Dharma, that also helped the dalits retain their community traits of creative thinking, respect for women and courage to fight social evils of a caste-ridden society.
The man-woman relationship was more of a partnership rather than master and follower. A daughter was treated equal to a son.
Two of my great grandmas were entrepreneurs in pre-independence era. One was slightly deaf. She was the inventor of shanti malam (a kind of a balm to cure skin diseases). The couple was childless. Her husband did not remarry for a child.
The other great-grandma was the creator of chandsi bhawan. She was a smart businesswoman. My maternal great-grandmother was the only child of her father. Her father did not remarry for a son. He trained her in business and she knew every piece of land her father owned. She travelled with her father to various cities and towns to take care of her father's business. She developed business acumen in those days before she was married to another reputed family and became the creator of chandsi bhawan. She grew up to be a smart businesswoman before she was married to another reputed family. She was also a very courageous woman and does not fit into the tales of Saratchandra Chattopadhya where women screamed out of fear at the slightest hint of a 'ghost' or whatever.
Once, the servants came and complained to her that there were ghosts near their quarters. My great-grandma was home-educated and was a rational minded woman. She took a packet of beedis and set out for the servant quarters where the lights were spotted. She used to smoke good quality tobacco and throughout the night she sat there and came back in the morning. She explained to them that there were no ghosts and it was all gas and it was a temporary phenomena. Bengal has marshy lands and in the marshy areas gases formed pockets of light in the darkness of the night and the sight of it was enough to send a chill down the spine of the common people who thought it was all ghosts.
My own paternal grandmother were one of two daughters, the only children of a widower. My well-to-do great-grandpa did not remarry for a son. The girls managed the lands with difficulty as their father became blind and others had eyes on their property.
One of my maternal grandmothers rejected her husband for his infatuation with an uppercaste widow. Among Namashudras polygamy is looked down upon compared to the then widely approved polygamy practised in upper caste households in the name of Kulin (the highest status) system. She threw him out of the house, who was a well to do head of a village in Kalna, and took control of her own life (no sahib biwi ghulam story). She lived on giving tution to kids.
One of my maternal aunts eloped with a Kayastha guy. The Kayastha family rejected the pair. My maternal grandfather was a well-to-do man, he could not bear the suffering of his daughter. He supported his daughter financially to set up a business. She is now a successful businesswoman. She and her husband have a flourishing business in natural colours. They export colours abroad.
Kanika Biswas, one of the relatives of my father was a Member of Parliament in Bangladesh. She rose to prominent leadership in Bangladesh but dalit women are insignificant in West Bengal now. Bibha Ghosh Goswami was a Principal of a College and a Member of Parliament too in Congress Party. After her, I do not see any prominent university graduate dalit woman in politics now.
Dalits stopped appreciating themselves as they started copying the manuwadis more and more.
~~~
Shewli Hira is a traveller, a foodie, a blogger, a loudmouth (against hypocrisy) and have a lot of strings attached to the people around me. She teaches in a University in the Arab dunia.